About Genoa Township Business Association
A handful of charter members launched GTBA in the fall of 2009. Simply put, our primary purpose is to further the best business interests of our members. And we're doing this today in several ways although, being a relatively new organization, we're still discovering more and better ways to make this happen.
Mission Statement
Our primary purpose is to further the best business interests of our members. We serve as an educational, networking tool for the businesses of Genoa Township and surrounding areas.


Purpose
To promote Genoa Township as a place to do business, by fostering business relationships within the Township and surrounding communities.
Strengthen relationship with Genoa Township government and provide input and advocacy as they relate to member businesses.
To provide a forum for members to develop business relationships.
To establish a local identity for member businesses.
To support local community organizations and their needs for the benefit of the community.
To be an organization run by the members for the members.
Brian Shaw
President
Brian Shaw has been working in the Central Ohio staffing industry for over 25 years, with experience in both flexible and direct hire solutions. He currently sources, assesses, and delivers top talent to clients primarily in the supply chain and human resources spaces. Brian is an active networker in the Columbus business community and is associated with multiple workforce development and logistics groups. Brian is a graduate of Michigan State University where he earned his B.A. in Communications.  He currently serves as President of the Genoa Township Business Association and is a volunteer for the Westerville Area Resource Ministry employee services program, Way2Work.
Jedidiah Bressman
Vice President
Jedidiah Bressman is a personal injury lawyer for Bressman Law. Along with his father, he helps compensate victims of auto collisions, truck crashes, dog bites, wrongful death, and other injury causing incidents. Jedidiah likes helping people and enjoys helping the community recover after someone causes them harm. Jedidiah also spent time as a Judicial Staff Attorney for the 10th District Court of Appeals and as an Assistant Attorney General for the Ohio Attorney General's Office. Jedidiah lives in Highland Lakes with his wife, Michelle, and his daugher, Zipporah. Michelle is a technology engineer for an international engineering firm and Zipporah is currently in the running for the cutest human to ever exist. When they are not working, the family enjoys the theatre, cooking unique cuisine, and traveling around the country
Gail Jamison
Treasurer
Jamison & Associates, CPA's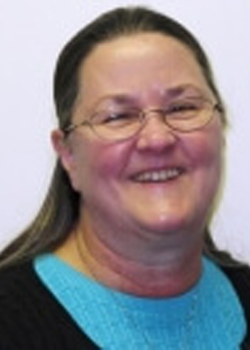 Gail Jamison graduated from Franklin University in April 1975 with a Bachelor of Science in Business with a major in accounting. She started working for a large, local CPA firm right out of college. While there, she helped business owners with their accounting records, prepared and reviewed business and individual income tax returns, trained new accountants, and assisted in audits of businesses.

She started working at her current firm in 1988 continuing to help businesses with their accounting needs, preparing and reviewing business and individual income tax returns, and preparing estate and trust income tax returns. She purchased the firm in 1998 and is currently the sole owner.

She enjoys helping her clients understand their accounting and tax situations (as much as anyone can understand taxes). The friendships built up over the years with her clients have been rewarding. Her calm demeanor helps take away the stress and worries of her clients.

Memberships include Ohio Society of CPA's, American Institute of CPA's, CPANetwork (serve as Secretary), Westerville Chamber of Commerce, and Genoa Township Business Association (offices held include Treasurer, Past President and Past Chairman of the Board).

In her spare time, she enjoys getting together with family members and being the crew person for her husband when he's drag racing.
sSara Walsh
Secretary
A founding member of GTBA and a Central Ohio native, Sara graduated with a BS from Otterbein University and MBA from Franklin University. While in high school, Sara began working for a small local real estate firm, never dreaming that she would make real estate sales her career. With respect from her peers, in 2018, Sara was the eleventh woman elected President of Columbus REALTORS, the over-century-old and largest local trade association in Ohio.
Sara has lived in Genoa Township since 1999 and supports endeavors to maintain the township's motto as "a nice place to live." With that strong belief in community and political involvement, she currently serves or served on the Board of the JoAnn Davidson Ohio Leadership Institute, the Friends of the Ohio Governor's Residence and Heritage Garden, the Genoa Township Citizen's Police Advisory Committee, both the Genoa Township Board of Zoning Appeals and the Zoning Commission, was a founding member of the Genoa Township Citizen Police Academy Alumni Association, to mention only a few and presently serves as the Ohio REALTORS State Political Coordinator for Ohio House Representative, Beth Lear.