About Genoa Township Business Association
A handful of charter members launched GTBA in the fall of 2009. Today we're headed toward becoming 100 members strong. Simply put, our primary purpose is to further the best business interests of our members. And we're doing this today in several ways although, being a relatively new organization, we're still discovering more and better ways to make this happen.
Mission Statement
Our primary purpose is to further the best business interests of our members. We serve as an educational, networking tool for the businesses of Genoa Township and surrounding areas.


Purpose
To promote Genoa Township as a place to do business, by fostering business relationships within the Township and surrounding communities.
Strengthen relationship with Genoa Township government and provide input and advocacy as they relate to member businesses.
To provide a forum for members to develop business relationships.
To establish a local identity for member businesses.
To support local community organizations and their needs for the benefit of the community.
To be an organization run by the members for the members.
Jim Campbell
Chairperson
LA Cleaners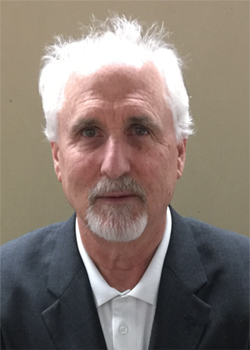 James Campbell graduated from Niles McKinley in 1971 and had been chosen as a foreign exchange student through the Rotary Exchange Program of Veracruz, Mexico. Being proficient in Spanish, James continued his education the following years at The University of the Americas in Cholula, Puebla Mexico as a Psychology major. Theatre arts took over Jim's heart and he soon returned to Ohio and worked with the Kenley Players and traveled on the road with various musicals as an assistant stage manager with top stars like Ann Miller, Gene Kelly, and Vincent Price.

Jim continued studies at Tri C in Cleveland, Ohio under Lawrence Vincent and then toured Europe with him on a sabbatical. This led to a move to Hollywood and a career in the Screen Actors Union. Jim also ran a furniture moving business on the side while pursuing all aspects of professional theatre and joining several nightclub acts.

After the '94 earthquake and reconnecting with his future wife James returned to Ohio and moved to Westerville to marry his wife (now Micha Campbell) and build a dry cleaning business from scratch called LA Cleaners on Maxtown Road in Genoa Township. Jim also leads a local band where he sings and plays keyboards with Jimi and The CoolCat. Jim and his band have been very dedicated to helping promote the Genoa Township Expo since it started in 2011.
Joseph Pemberton
President
Suburban Natural Gas Co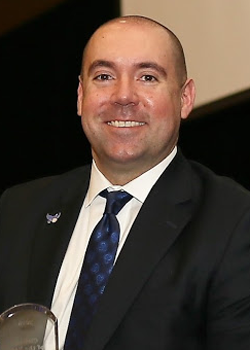 On January 1, 2020, D. Joseph Pemberton was elected President of Suburban Natural Gas Company to succeed Andrew J. Sonderman. As President, Joe is Chief Operating Officer of Suburban, responsible for the day-to-day operation of the company and in charge of all its employees. Joe rejoined Suburban in 2014 and has been in training to become President and COO for the past five years. He had previously been employed for three years in the company's Cygnet Office and left to pursue other interests. Since rejoining Suburban, Joe completed his education at Capital University receiving a business degree and graduating with honors. Joe completed a semester of law school in the fall of 2019 but has decided to defer those studies to concentrate full-time on his duties as President of Suburban Natural Gas.

In preparing to become President, Joe has become the face of Suburban in Delaware County serving as President of the Delaware Rotary Club, President of the Board of Directors of the Strand Theatre (Established 1916) & Cultural Arts Association, honored by The Delaware Area (Delaware County) Chamber of Commerce as the 2018 Citizen of the Year, the 2018-2019 Rotary Year Young Rotarian of the Year for District 6690 which is composed of 59 Rotary Clubs including Columbus. Most importantly—he was recently elected Vice President of the Genoa Township Business Association! Joe is the third member of the Pemberton family to serve as President of Suburban. "I'm humbled, excited and grateful for this opportunity," said Joseph Pemberton. "We're very fortunate to be in a robust growth service area. Safety and service will continue to be paramount."
Gail Jamison
Treasurer
Jamison & Associates, CPA's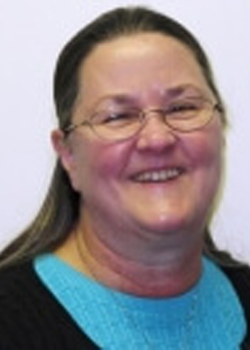 Gail Jamison graduated from Franklin University in April 1975 with a Bachelor of Science in Business with a major in accounting. She started working for a large, local CPA firm right out of college. While there, she helped business owners with their accounting records, prepared and reviewed business and individual income tax returns, trained new accountants, and assisted in audits of businesses.

She started working at her current firm in 1988 continuing to help businesses with their accounting needs, preparing and reviewing business and individual income tax returns, and preparing estate and trust income tax returns. She purchased the firm in 1998 and is currently the sole owner.

She enjoys helping her clients understand their accounting and tax situations (as much as anyone can understand taxes). The friendships built up over the years with her clients have been rewarding. Her calm demeanor helps take away the stress and worries of her clients.

Memberships include Ohio Society of CPA's, American Institute of CPA's, CPANetwork (serve as Secretary), Westerville Chamber of Commerce, and Genoa Township Business Association (offices held include Treasurer, Past President and Past Chairman of the Board).

In her spare time, she enjoys getting together with family members and being the crew person for her husband when he's drag racing.
John Beck
Secretary
Life Coach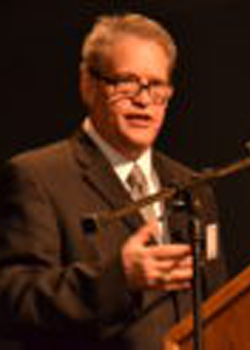 John A. Beck, born in Wayne County Ohio, worked in the corporate marketplace during his young adulthood at Smith's Premium Dairy. He attended the Ohio University School of Communications for Marketing and Branding, then graduated from the University of Mount Union earning a B.A. in Psychology with a concentration in adult-oriented counseling. He earned a Professional Masters Degree from the graduate school at Asbury Theological Seminary, specializing in organizational effectiveness with a focus on administrative leadership development.

With ten years of higher education and internship, he earned the credentials of an ordained minister where he leads two "for-impact" organizations with transformative growth. Upon completion of real estate training through Hondros he also worked as a licensed Realtor. John is highly engaged in raising the quality of life through involvement in community activism. This is evidenced by being awarded the Alston Award from the Martin Luther King Jr. Committee at the Leadership Westerville Breakfast in 2014.

John and his wife Jill have four children and now reside in the "sweet spot" of Genoa Township.
Brian Shaw
Director – At Large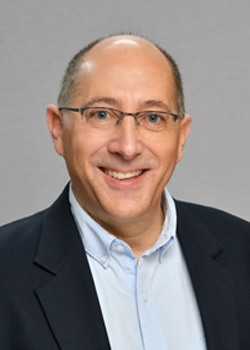 Brian Shaw has been working in the Central Ohio staffing industry for over 25 years, with experience in both flexible and direct hire solutions. He currently sources, assesses and delivers top talent to clients primarily in the supply chain and human resources spaces. Brian is an active networker in the Columbus business community is a member of the Human Resources Association of Central Ohio (HRACO) and Ohio Recruiters Association.

Brian is a graduate of Michigan State University where he earned his B.A. in Communications. He currently serves as Director for the Genoa Township Business Association and is a volunteer for the Westerville Area Resource Ministry, Food Services and Employment Services.